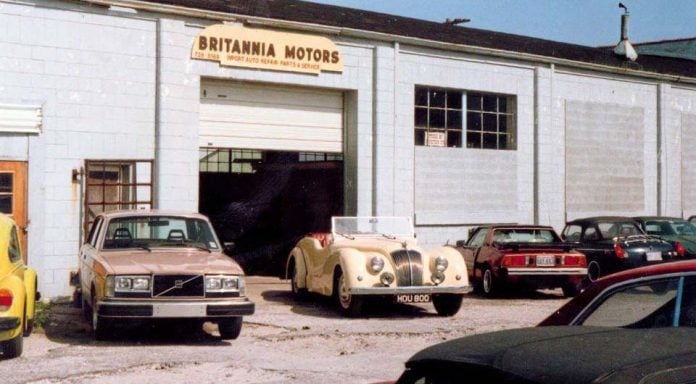 This Stunning 1950s AC Buckland Sets Sail Back to the US After Being Bought at Auction Here in the UK.
The new owner, David Wightman, has a personal connection with the production of the AC Buckland back in the 50s.
My Grandad Sam Wightman was involved in the design and in the building of the cars. He was a Master Coach builder and the foreman at the shop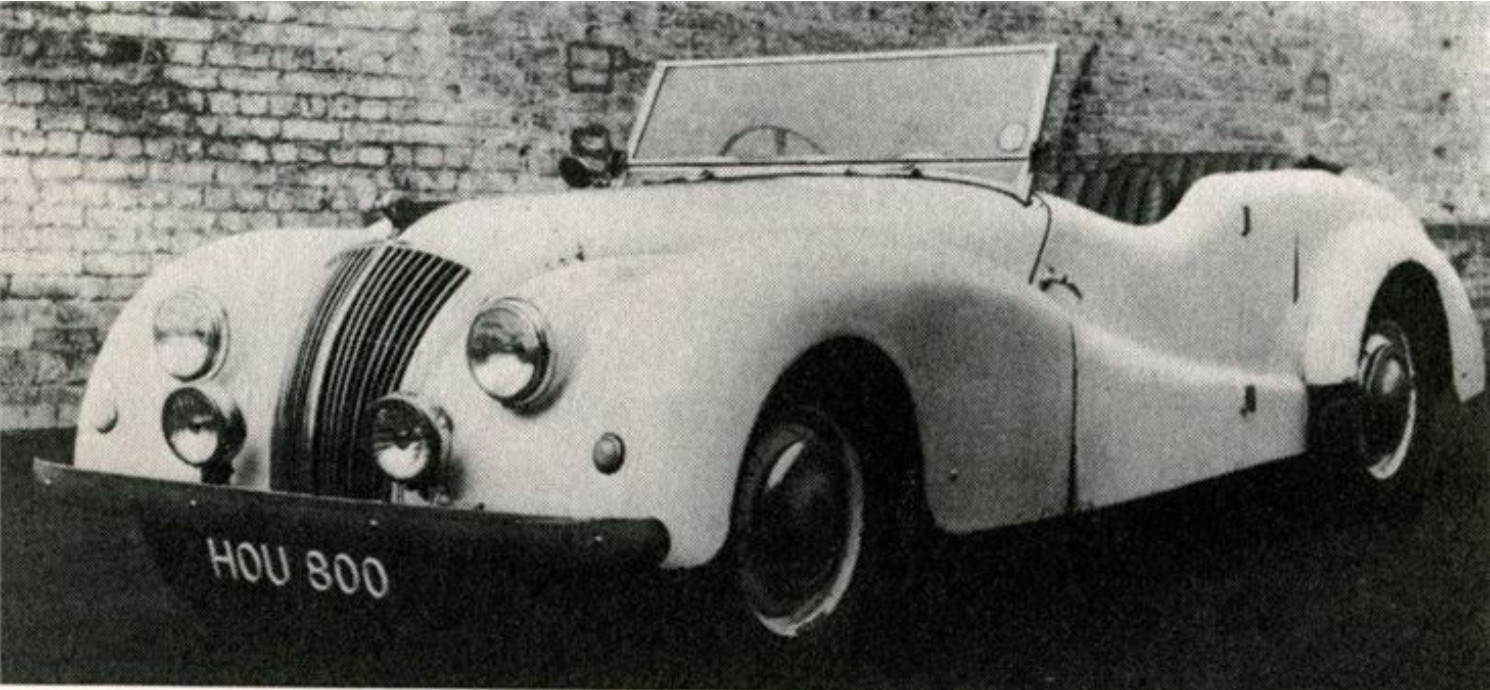 This particular car, "HOU800", was imported to the US port Wilmington, NC in 1986 when it was purchased by a friend of my Dad's, Dr Blaine Nashold.

My Dad, David Wightman owned a foreign car repair shop in NC and told Dr Nashold of my Grandads involvement with the Buckland. He in turn found one and purchased it, no doubt as a gesture of kindness to my Dad.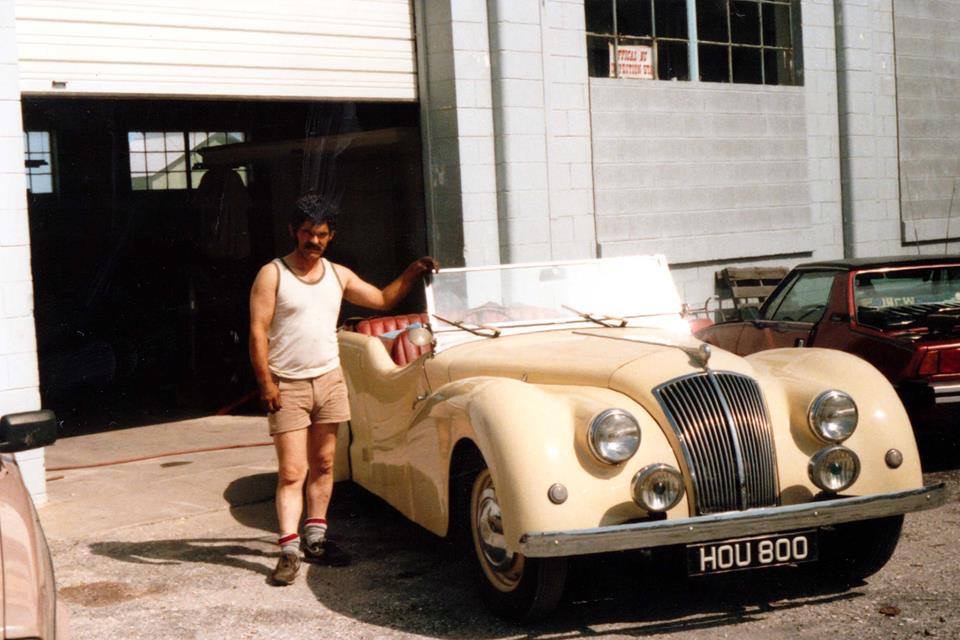 My Dad and I both picked the car up in Wilmington, NC when it arrived in 1986. The car was sold back to the UK a few years later. It swapped hands a few times in the last couple of decades while there and then came up at a classic and retro car auction..

I will be driving it and hopefully showing it from time to time. I am restoring another AC Buckland but this one was purchased because of the close family history.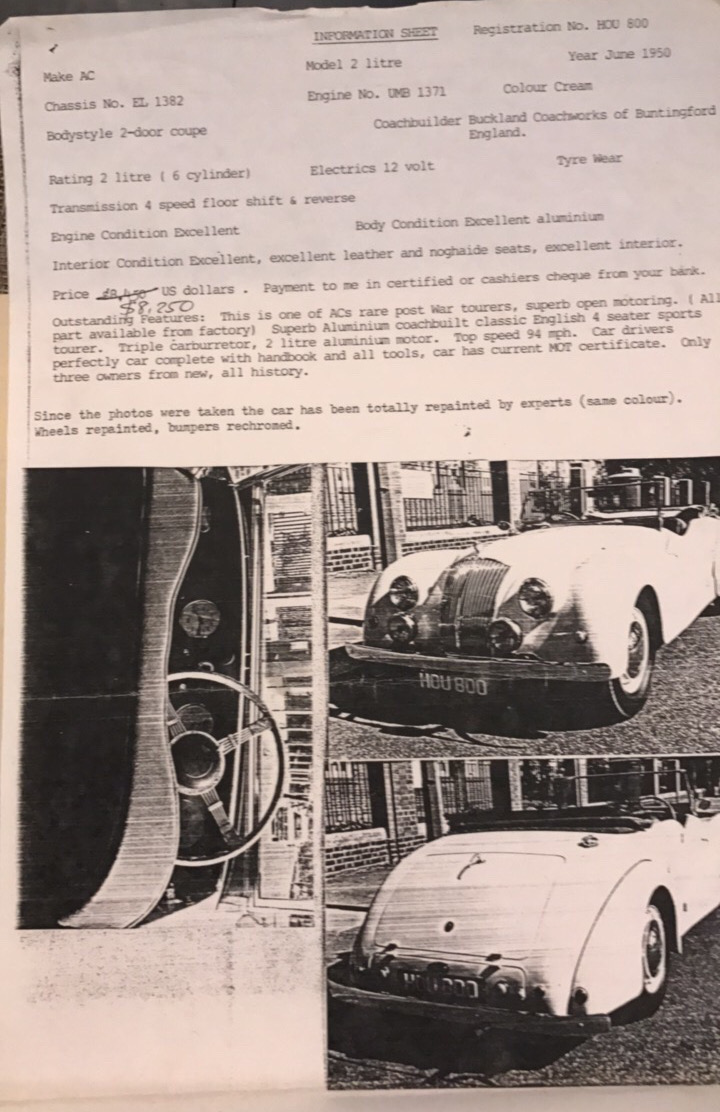 The Buckland was originally developed from the AC two litre saloon. Only between 70 and 84 of these vintage models were produced, making it an extremely rare car. The exact number of vehicles remains unknown as records were lost in a factory fire.
The AC Buckland tourer took part in various races and rallies throughout the years, including Silverstone, the Monte Carlo and Brands Hatch. The Buckland was also the first AC car to race at the famous Goodwood motor circuit back in 1953.
Given the history Dave and his family share with this car, he couldn't turn down the opportunity to own one and bring the Buckland full circle back into the family.
It was recently brought to my attention by the auctioneer Tristram Belemore-Smith that the car was to go to Auction. At that auction a few weeks ago, I bid on the car and won it. Now it's on its way across the seas for the 3rd time!
After contacting our team, we helped David with all aspects of the shipping process from collection/delivery to customs paperwork, regulations and other formalities. The Buckland was shipped from Southampton to Galveston TX, via our Roll-on roll-off shipping service – perfect for fast and frequent departures from the UK.
If you're shipping a classic car from the UK, check out our classic car shipping page or chose from one of our services above.
Start your journey with a free car shipping quote today.