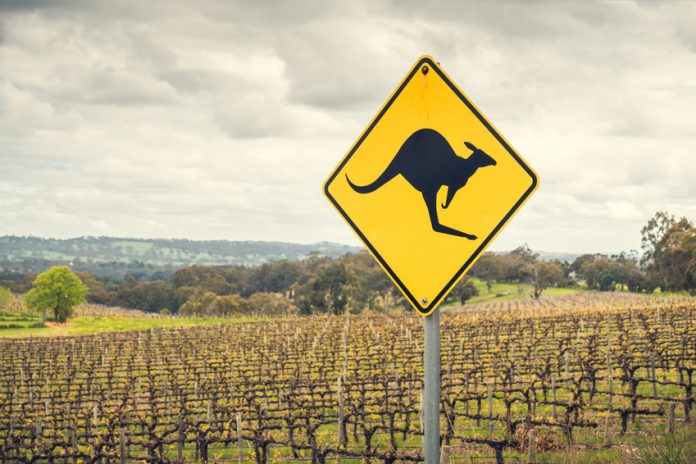 Australia has long been a popular destination for British tourists and ex-pats: after all, as a former British colony, almost everyone speaks English and many Brits will already have friends or family living Down Under. Driving there will seem similarly familiar, given that Australians drive on the left, in right-hand drive cars.
The differences mainly come as a result of Australia's sheer size. To paraphrase the late Douglas Adams, "you may think it's a long way down the road to the chemist's, but that's just peanuts to Australia" – so anyone who's planning to do much driving around will need to make adequate preparation for the longer (and often much lonelier) journeys that will often entail.
Driving basics
The minimum driving age in Australia varies from state to state: in the Northern Territory you can drive from the age of 16.5 years, but in Victoria you can't be in sole charge of a vehicle until you're 18. You can drive on a UK driving licence – including a provisional one, though you'll need to be accompanied by a fully qualified driver – without needing any additional documents, although as in any overseas country it's a good idea to keep your passport with you. However, you can only do so for three months – so if you're planning to stay for any length of time, you'll need to apply for an Australian licence.
The age at which you can hire a car is set by the hire companies themselves, not by law, so while some rental outlets will only rent to over-25's, others will happily let you a hire a car from the age of 18, as long as you have had a full licence for over a year.
Seatbelts and speed limits
Australian law requires the driver and all passengers to wear a seatbelt at all times, with the driver facing points on their licence and a fine of A$363 if anyone in the vehicle isn't wearing one. Children under the age of seven may only travel in the front of the car if it's a two-seater vehicle, and there are strict rules about the fitting of child safety seats in the rear. These must be rear-facing for babies under six months old, although from six months to four years a forward-facing seat is permitted. Children aged four to seven must use either a forward-facing child's seat or a booster seat.
Speed limits vary from state to state, but are generally around 50km/h (30mph approx) in built-up areas, 100km/h (60mph approx) in rural areas and up to 130km/h (80mph approx) on freeways. Note that the use of speed camera/radar detectors is prohibited in all states, and be aware that speeding fines can be quite hefty by UK standards.
Mobile phones and drink driving
Using your mobile while driving is strictly prohibited, with the penalty if you're caught being three points on your licence and an on-the-spot fine. Driving under the influence of alcohol is also severely frowned upon, and the legal blood alcohol limit is, at 0.05%, considerably lower than the UK. So in both cases – just don't do it.
Travelling long distances
Australia, as we said at the start, is a huge country. Australians think nothing of driving for long hours across territory that can often be almost entirely uninhabited – but then again, Australians are likely to have taken the necessary precautions.
Always make sure your vehicle is fully roadworthy before embarking on a long journey, and carry two spare tires with you. You should also pack adequate supplies of food, water and fuel, as well as warm clothing – it can get seriously cold in the Outback at night! Plan your journey in advance, paying particular attention to where potential fuelling stations are, as these can be few and far between. Check the weather, too, and avoid travelling if extreme heat, storms or strong winds are forecast.
If you're driving through the Outback, it's also a good idea to tell someone of your route and what time you expect to arrive – and if you do happen to break down there, do not under any circumstances attempt to walk in search of help. Wait with your vehicle and await assistance.
Finally, watch out for the wildlife, as in some areas kangaroos and wallabies can often bound in front of a car seemingly from out of nowhere. If, heaven forbid, you do hit one, you are legally obliged to stop and make sure there are no young in its pouch – and to contact the authorities immediately if there are.
If you are shipping your car to Australia, please contact us here at Autoshippers for a car shipping quote and details of our car shipping services.