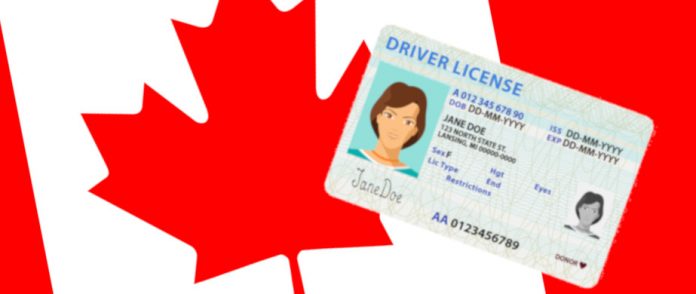 If you're visiting Canada for only a short space of time, you do not need to apply for a Canadian licence: if you hold a licence from the UK, from an EU country, from the USA or indeed from many other countries worldwide, you're okay to drive for up to 60 or 90 days, depending on which Canadian state you're in (though if your licence is in a language other than English, you may also require an International Driving Permit). We would, of course, heartily recommend you read our earlier blog post, Driving In Canada before you head over there, but in terms of paperwork you've nothing to worry about.
This blog post is therefore aimed at those who intend to stay in the country longer, taking up temporary or permanent residence. If that's you, then you will need to convert to a Canadian licence. Thankfully, doing so is relatively straightforward! In fact, for UK and EU drivers, the process is pretty much a rubber-stamping formality: the main thing you'll need to be aware of are the slight variations between Canadian states as to exactly when you are required to – if you'll pardon the pun – set these wheels in motion.
How Soon do I need to apply?
Canadian driving licences are issued by the state in which the licence holder resides, rather than by the federal government. As a result, the period after which a Canadian licence is required varies from state to state.
For some of the most popular destination states, that period is as follows;
Alberta: 90 days
British Columbia: 90 days
Ontario: 60 days
Quebec: 6 months
Saskatchewan: 90 days
Manitoba: Three months
What happens when I convert my licence?
If you are a UK, EU or US licence holder who qualified more than two years ago, then you should be able to convert to a Class 5 Canadian licence (ie, a full driving licence for cars and motorcycles) without having to undertake any kind of written or practical driving exam at all.
If you have a UK, EU or US licence but have held same for less than two years, then in some states you may be issued a Class 6 Canadian licence (roughly equivalent to a UK provisional licence); in others you will receive a Class 5-GDL Canadian licence, which is a full licence but means you are subject to more restrictions when it comes to things like blood alcohol levels and speed limits (GDL stands for 'graduated driver's licence') .
If you hold a non-UK, EU or US licence, then you may need to undertake a written and/or practical exam before being issued with a Canadian licence. There is a good state-by-state breakdown of which nations' licences are accredited by which Canadian states at the Moving 2 Canada website.
How do I convert my UK licence to Canadian licence?
Again, as licences are issued at the state rather than federal level, this procedure does vary depending on which state you're in. But in all cases, you will need to; provide valid official ID and your existing licence, fill out some forms and pay an application fee.
Some states will also ask to see proof of your driving record, so it's a good idea to ask your insurers about providing a copy of your driving history before you head off. Other requirements that vary by state include:
In Ontario, you will need to undertake an eye test
In British Columbia, you will be asked to sit a basic road safety test
In Quebec, you will need to provide proof of permission to reside in Canada, and proof of residency in the state.
Again, for brevity's sake we have listed only some of the most popular states that foreign nationals head for: for complete details of all requirements in every state, you will need to check in with that state's transportation department. These can be found here:
Alberta
British Columbia
Manitoba
New Brunswick
Newfoundland and Labrador
Northwest Territories
Nova Scotia
Nunavut
Ontario
Prince Edward Island
Quebec
Saskatchewan
Yukon
Any questions?
As converting a UK to a Canadian licence is fairly straightforward, we're hoping this quick guide will have answered most Autoshippers customers' questions! But for further information, there's a very helpful guide on the Canadian government's own website, which also contains a wealth of information on topics such as insurance and your responsibilities if you're involved in accident, and which which you can find here.
If you are shipping a car to Canada, we offer car shipping direct from the UK. Get your free quote today.